Radio cabinet repurposed as computer/home electronics storage.
This radio cabinet, a 1920s version of William and Mary, was abandoned and on its way to the ditch.
After fixing the walnut and burl veneer, reattaching the doors, and buffing it with our old friend #0000 steel wool, we had a serviceable cabinet that is used to house all of the wifi and computer equipment in the house.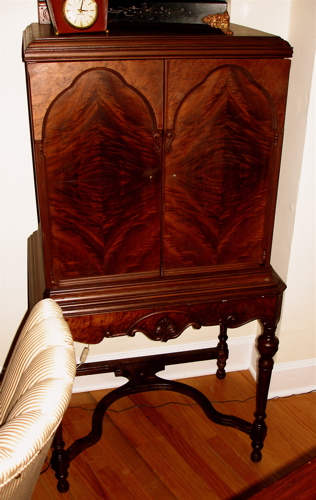 We like the idea that this cabinet once held what was the apex of communication and information technology…
And it still does!
As an aside, this may be a project we get to revisit as the owner has been saying that he would like to have a small flat-screen television installed in it that folds out from the case.