Charles Wheeler ran a small woodworking shop and construction company until he retired in 1929. This bed was part of a set (we are working on the other pieces, so stay tuned).
When we pulled it out of the barn: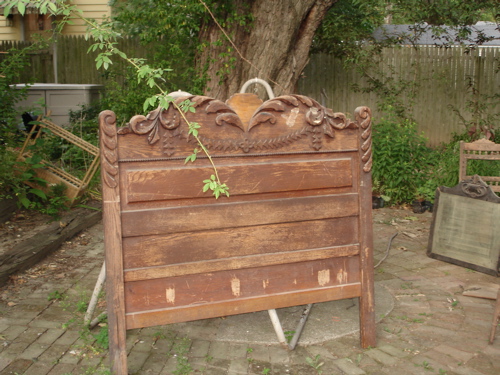 After we fixed the rotting wood and restored the gilding.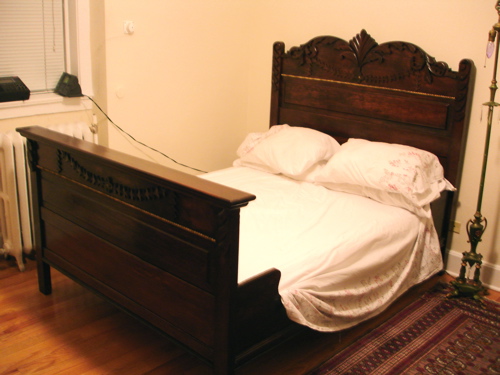 This bed was a real problem.
Because of water damage and rot, the color was very uneven. We decided to darken the oak with a tinted shellac finish without stripping it.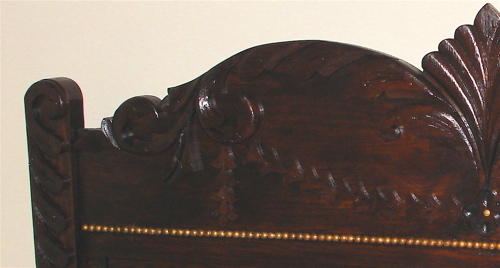 Hopefully by the time the entire set is pulled out and fixed, we will have come to a decision about the finish and level of rehab we want to/can/should give it.
Lets see what the dresser, mirror, and matching bookshelves look like when we get them and we will go from there.