We love a good tub chair. This one is from the mid-1920s, when there was a resurgence of Louis XVI furniture. A lot of it was more deco than this – this one is fairly traditional.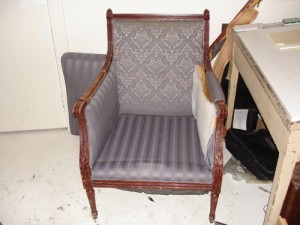 But the scale is wrong. We need it to be higher with a more delicate look and not so deep.
So of course we promptly took it apart and started to plan out what we need to do.
Right now all of the pieces are essentially kindling: bound up and stored away.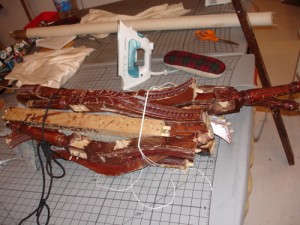 Stay tuned for the finished product when we have the wherewithal to piece it back together.